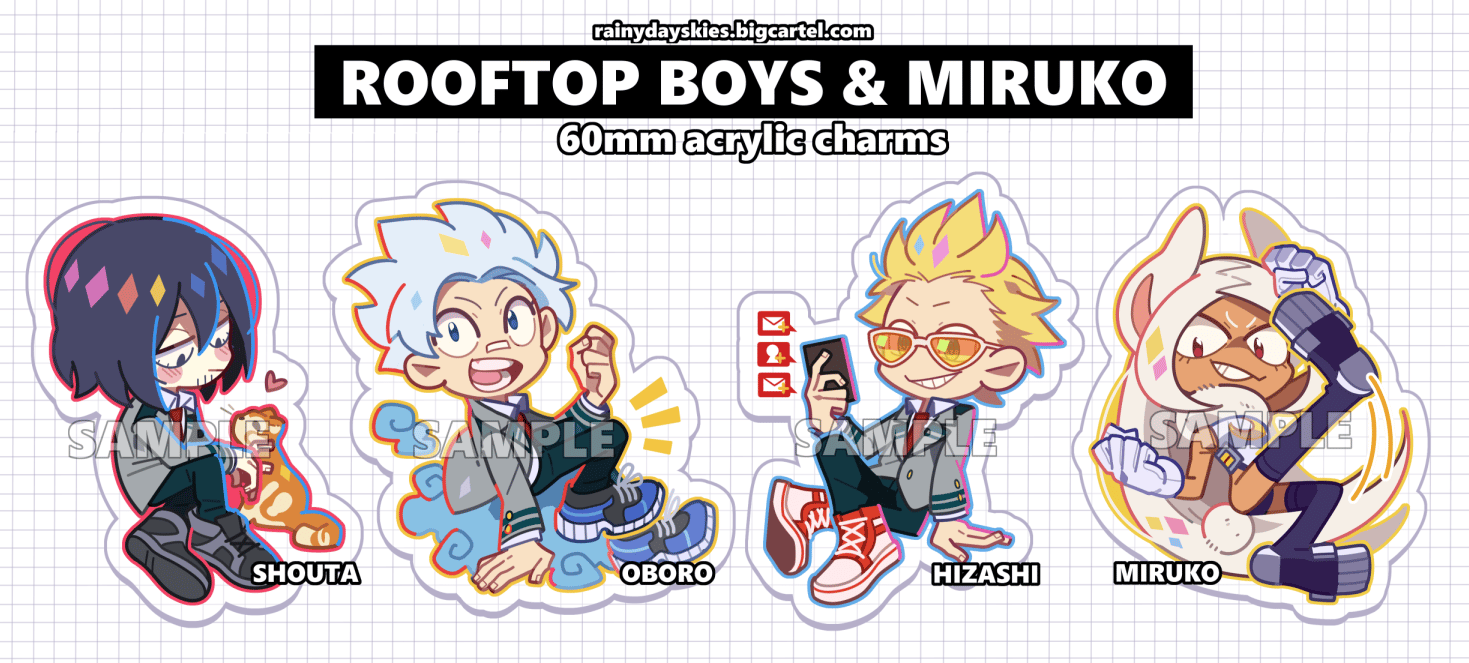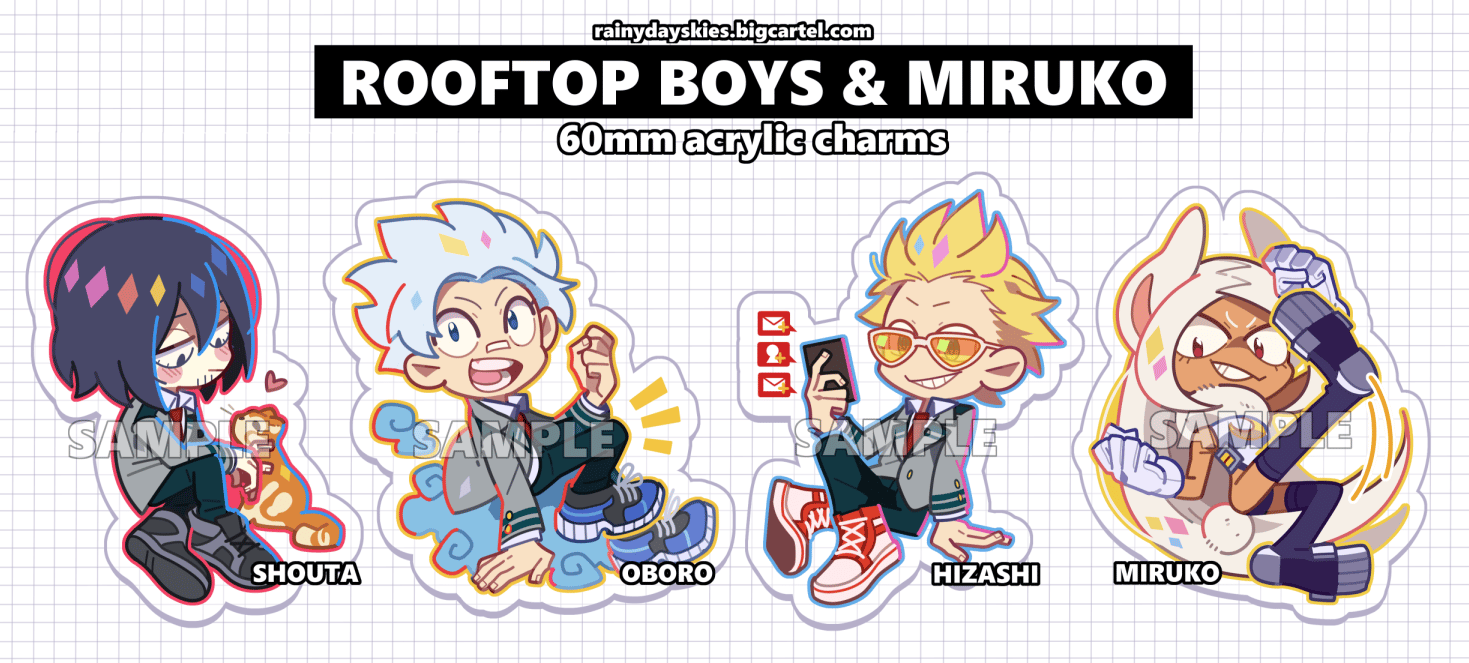 Rooftop Boys Charms
£9.00 GBP / Coming Soon
The three Idiots of Class A's past are ready to break more rules. And also Miruko!
PRE-ORDERS end 19th July 2020
x approx 60mm
Ships internationally
Thank you!
* Please expect a longer shipping period as Japan Post/Royal Mail deal with Covid-19 related delays. If you have any concerns please contact me.